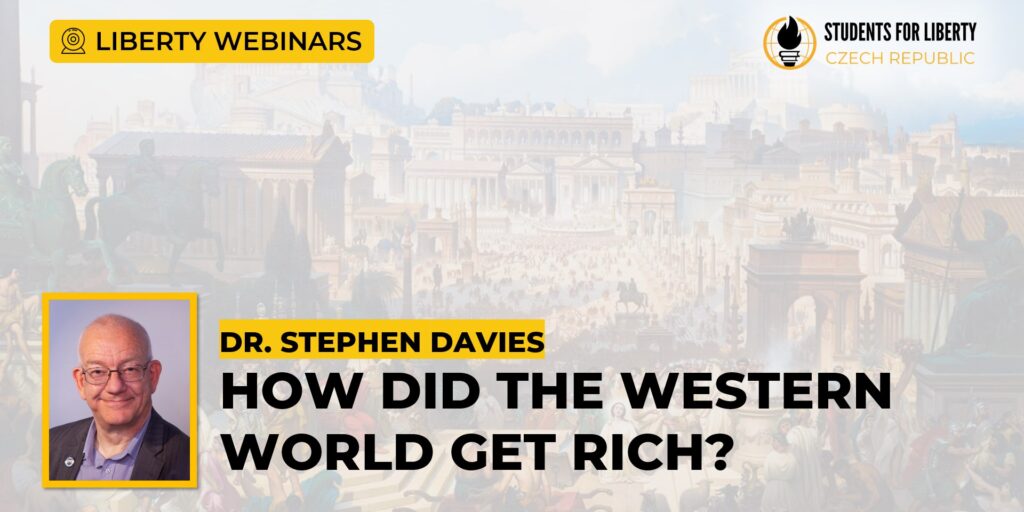 Wednesday 3.3.2021 20:00
How did the Western world become rich? And why did the process of transformational change towards our modern affluent society that seemed to have started many times at different places around the globe first become sustained in North‐​West Europe some 240 years ago? Why did the change last this particular time and place?
Live recording
We will discuss these questions and many others with Dr. Stephen Davies. Dr. Davies is the Head of Education at Institute of Economic Affairs. Previously, he was program officer at Institute for Humane Studies at George Mason University and a senior lecturer at Manchester Metropolitan University in the Department of History and Economic History. He is also the author of several books, such as Empiricism and History, and co-editor of The Dictionary of Conservative and Libertarian Thought.
To join the webinar from the comfort of your home on Wednesday March the 3rd, go to https://www.youtube.com/watch?v=L9q4WmkTTks.
The event is in English.