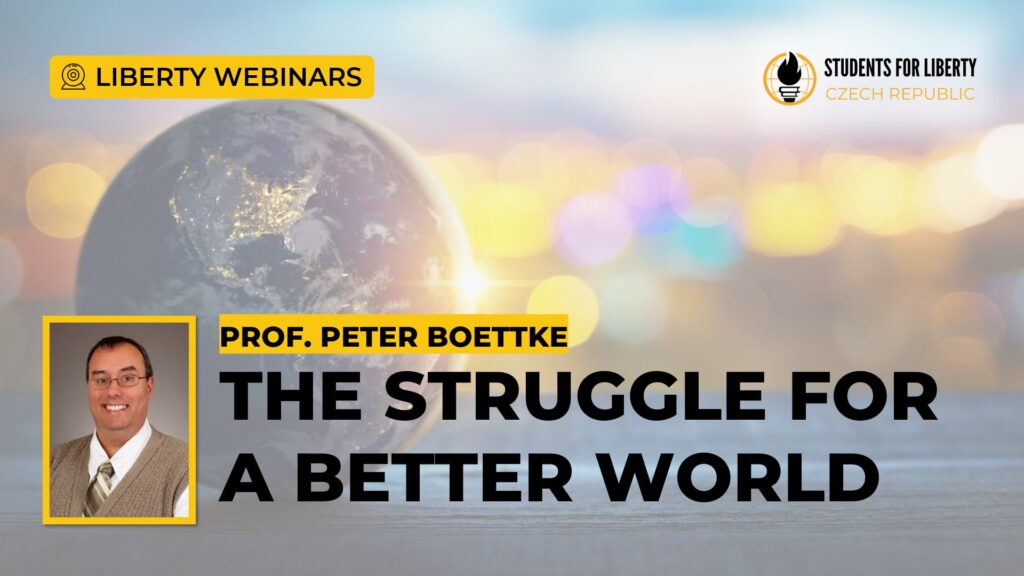 Thursday 18.3.2021 20:00
How do the social sciences, and political economy in particular, help us understand society and its institutions of governance? This is a question that professor Boettke addresses in his latest book The Struggle for a Better World. It is also a question he is going to discuss with us on our next Liberty Webinar. Join us on March the 18th to hear his case for liberal society as a society of free and responsible individuals!
Live recording
Peter J. Boettke is a professor of economics and philosophy at George Mason University and director of the F. A. Hayek Program for Advanced Study in Philosophy, Politics, and Economics at the Mercatus Center at George Mason University. He is known as one of the greatest proponents of the modern Austrian school of economics and for applying its analytical framework especially in the field of political economy. Professor Boettke authored several books, with the latest, The Struggle for a Better World, coming out on February 22, 2021. To join the webinar from the comfort of your home on Thursday March the 18th, go to https://www.youtube.com/watch?v=9PTmELFOyuU.
The event is in English.