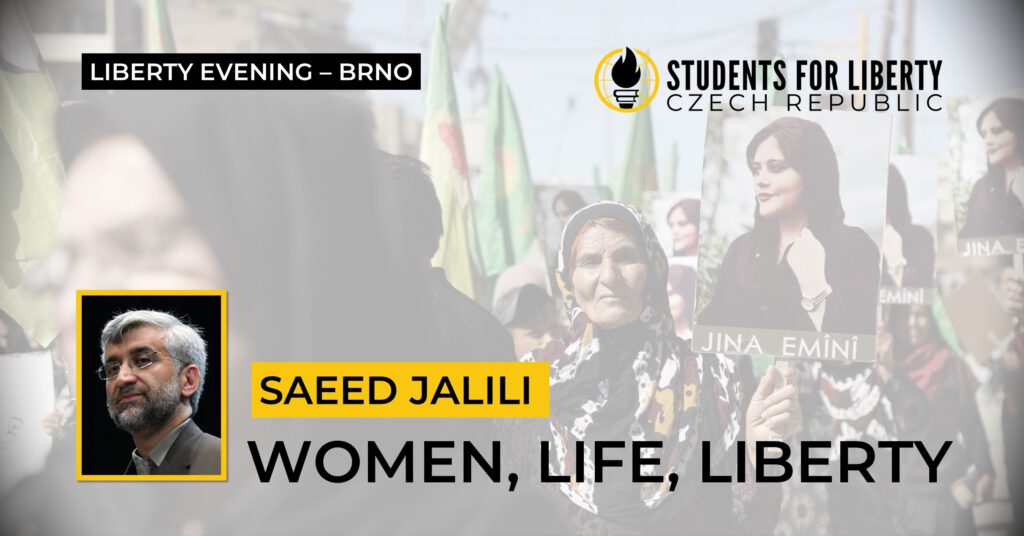 Wednesday 05.10.2022 20:00 | Brno – The Immigrant
The series of regular Liberty Evenings lectures in Brno continues this semester! Now at The Immigrant Pub.
Iranians are giving their lives while chanting:
"WOMEN, LIFE, LIBERTY"
In a show of anger and courage, women are burning their headscarves and cutting their hair. They clash with security forces to protest against the death of Masha Amini, a 22-years-old woman who was killed in custody of Iran's "morality police."
This is a progressive movement that demands equality and respect for human rights.
Forces have killed dozens and arrested hundreds of protestors, activists and journalists, but protests continue unabated. Iran's regime has put extensive restrictions on the internet so it can proceed with its brutal crackdown silently.
Iranians need your support and solidarity. Please show them that they are not alone.
Come to Saeed Jalili's lecture which will be in Brno at The Immigrant Pub on 05.10. from 20:00!
---
Saeed Jalili is an Iranian conservative politician and diplomat who was secretary of the Supreme National Security Council from 2007 to 2013. He is currently member of the Expediency Discernment Council.
He was also Iran's nuclear negotiator.
---

A Liberty Evening is a series of regular informal events on a particular topic, introduced by a lecture, followed by free discussion and entertainment among like-minded friends. Feel free to invite your friends and acquaintances!
If you enjoy Liberty Evenings or any of our other events, we would be delighted if you would support us with a voluntary donation. You can find more on our website.